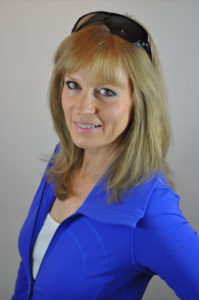 Location (city, state) Calgary, Alberta
Background:
Like many people, I grew up eating the standard American diet that included meat and dairy at almost every meal.  My transition to a whole food plant-based lifestyle began 7 years ago from an increased awareness in health and environmental issues while pursuing a Master's degree in Environmental Design. I am a professionally trained chef and am always striving to nourish my family and friends with oil-free, whole food plant-based meals. I am also the owner, recipe developer, and food photographer behind The Calgary Beet, a whole food plant-based recipes blog. I have several years of experience providing educational and cooking classes, prepared meals that cater to special dietary needs, and recipe and menu development. I am currently writing my first WFPB cookbook. You can follow me on Facebook, Twitter, and Instagram.
Reason for becoming a Certified Food Over Medicine Instructor
I have always been interested in the role diet plays in human health and I think the number of people in pursuit of optimal health has grown exponentially over the past decade. Food Over Medicine provides the most practical long-term approach to optimal health that there is – I cannot come up with a logical argument against it. The FOM course has strengthened my conviction that diet significantly impacts well-being, and certification provided the professional credibility I wanted in order to share dietary information and practical tools with people interested in achieving their own personal health goals.
Email address
Phone number
403-850-5895