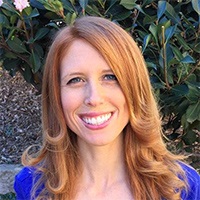 Location (city, state):  San Diego, CA
Location:  Anywhere (I do one-on-one coaching in person or via Skype and classes)
Background:
I'm a Registered Nurse who desires nothing more than to guide you to better health. I have a degree in Nursing, Dietetics (nutrition), have earned a certificate in plant-based nutrition from Cornell University, am a certified Food for Life instructor through the Physicians Committee for Responsible Medicine and a certified instructor through Complete Health Improvement Program (CHIP). After spending several years in our disease-care system, I came to realize Americans are becoming sicker and sicker while trying to be "healed" through medications and surgical procedures. These cover-ups only address the symptoms and not the root cause of chronic disease.
Reason for becoming a Certified Food Over Medicine Instructor:
My desire is to guide you to a simple, effective way to prevent and possibly reverse disease and make it taste great! I'm committed to be your partner in empowering you to be your healthiest self yet. Join me today and let me show you how.
Email address: jenn@reinventingnutrion.com
Phone number (619) 940-7648