Location: Richmond, Texas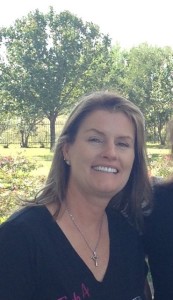 Nearest major city: Houston
Background:
I have a passion for nutrition and health. We began the journey into a whole food, plant based diet about 7 years ago to reverse a couple of minor medical conditions and have never looked back. Our family of 4, including two teenagers, thrives on eating plants and we're very happy to spread the word and teach others what wonderful benefits are achieved with this lifestyle.
I am certified in Food over Medicine through the Wellness Forum and in Plant Based Nutrition from eCornell. And, I'm a group leader for the PlantPure Nation Pod in the Houston Area. Our group is called Plant Empowered Fort Bend.
Reason for becoming a Certified Food Over Medicine Instructor:
I want to spread the word about the benefits of a whole food, plant based lifestyle.
Email address:   lisaarnold4u@yahoo.com
Phone number:   (cell) 713-560-7849   (home) 281-633-8855