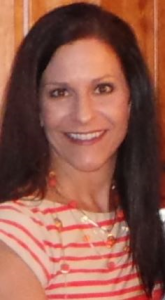 Location: Crystal Lake, IL (NW of Chicago)
Nearest major city: Chicago, Illinois
Background:
Michelle Tagliamonte is a graduate of the University of Toledo, with a degree in Communication and Psychology. She has 10 years of experience in sales and operations management in the mobile phone and wireless industry in corporate America.  After the birth of her second child, Michelle decided to pursue a career change.
Motivated to get well and avoid a family legacy of chronic disease, Michelle began her journey to wellness in 2001, and quickly became focused on learning as much as possible about the relationship between nutrition and disease.  As Michelle and her family added Juice Plus+ to their diets and made other easy health changes, their health picture quickly and dramatically changed for the better, and Michelle embarked on a mission to help as many people as possible take control of their health with whole food nutrition and Juice Plus+.
Michelle and her husband Andre live in Lakewood, Illinois and have two daughters; Gaby is 18 and a freshman at Miami University in Oxford, OH, and Nina is 16 and is a junior at Crystal Lake Central High School.  Michelle is active in her church and serves on the Board for a local not-for-profit advocating for children. She is also an avid runner and cyclist and enjoys yoga. Michelle and her husband enjoy entertaining, traveling, and cooking healthy meals. Michelle is a Food Over Medicine Certified Instructor, as well as a Women's Health Certified Instructor through Wellness Forum Health.
Michelle's passion for educating others on simple ways to choose wellness will leave you empowered and encouraged to stay on the road to optimum health.
Reason for becoming a Certified Food Over Medicine Instructor:
I became a FOM certified instructor after reading the book and loving the way it simply and comprehensively explains the reasons for eating a whole foods, plant based diet, and knew it would help me in my mission of helping others live a more vibrant life.
Email address:  michelle@29fruitsandveggies.com
Phone number: cell: 937-470-9700 / home office: 815-893-6421